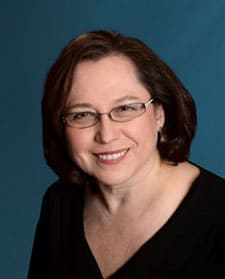 About Dr. Pacuraru – Eye Surgeon in Abilene, TX
Anca D. Pacuraru D.O. is a board certified ophthalmologist and accomplished surgeon with over 25 years of experience. With her extensive professional and surgical expertise, she has provided the latest developments in technology for glaucoma and cataract procedures for over 16 years in Abilene and in surrounding rural areas in the state of Texas.
A graduate of Temple University in Philadelphia, Pennsylvania, Dr. Pacuraru earned her medical degree from the Philadelphia College of Osteopathic Medicine. She completed an internship and residency at Ohio University Doctors Hospital in Columbus, Ohio. She has advanced fellowship training from the renowned Dean A. McGee Eye Institute in Oklahoma City under Dr. Gregory Skuta. During her fellowship training, Dr. Pacuraru contributed to several extensive research projects and publications.
In 2013, Dr. Pacuraru founded Abilene Premier Eye Care as one of the leading eye care practices in western Texas. She has a special interest in offering a holistic approach to the finest comprehensive eye care. Dr. Pacuraru is dedicated to providing empathetic care that educates and inspires her patients to pursue active steps towards overcoming any eye condition.
Dr. Pacuraru is a Romanian native and enjoys traveling and learning about different cultures. She is committed to giving back to her community and has participated in different charitable organizations across the world. She is an avid dog lover and her dog Max always seems to bring a smile to her face. Dr. Pacuraru can also be found painting canvases in her art studio while listening to her favorite CD by Andrea Bocelli.
Language Spoken
Clinical Expertise